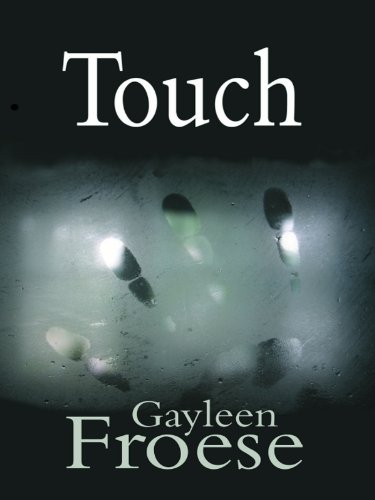 Touch is Gayleen's first novel. It was published by NeWest Press in 2005.
Anna Gareau arrives in Victoria, BC, with two things to hide—an illegal pistol, and the ability to read people's pasts by touching certain objects.
After a woman is drowned in the pool at her hotel,Anna must lie to protect her secrets and is dragged into a terrifying murder investigation. Colette Kostyna, the victim's best friend, joins forces with Anna to expose the murderer. While the events surrounding the drowning are mysterious, the events occurring at "The Rail"—the local news magazine where the victim worked—are horrifying. There is a powerful creature with a grudge stalking those at "The Rail", and Anna and Colette have become its new prey.
Touch is available for sale at your local bookstores, and can also be purchased online here, and here.