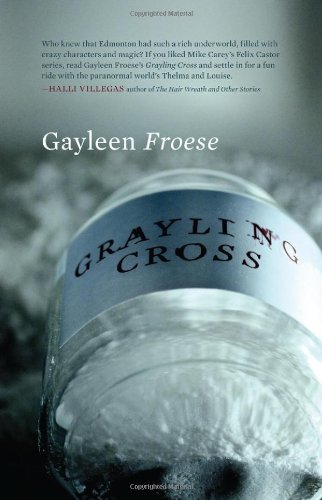 Grayling Cross is Gayleen's second novel, and a sequel to Touch. It was published by NeWest Press in 2011.
Psychic Anna Gareau and public relations expert Collie Kostyna keep things quiet for local magicians and for their biggest client, an underground supernatural society known as the Embassy.
In Grayling Cross, an investigator arrives in town on the trail of a missing teenage psychic, and hires Anna and Collie to be his liaisons to the local magic community. Troublingly, though, he turns out to have a knack for suppressing magic, leaving magicians powerless and vulnerable.
When an Embassy employee is found murdered in a house nobody should have been able to enter, with a weapon that never should have killed him, suspicion naturally falls upon Anna and Collie's new client.
Grayling Cross can be purchased at your local bookstore, or online here, or here.